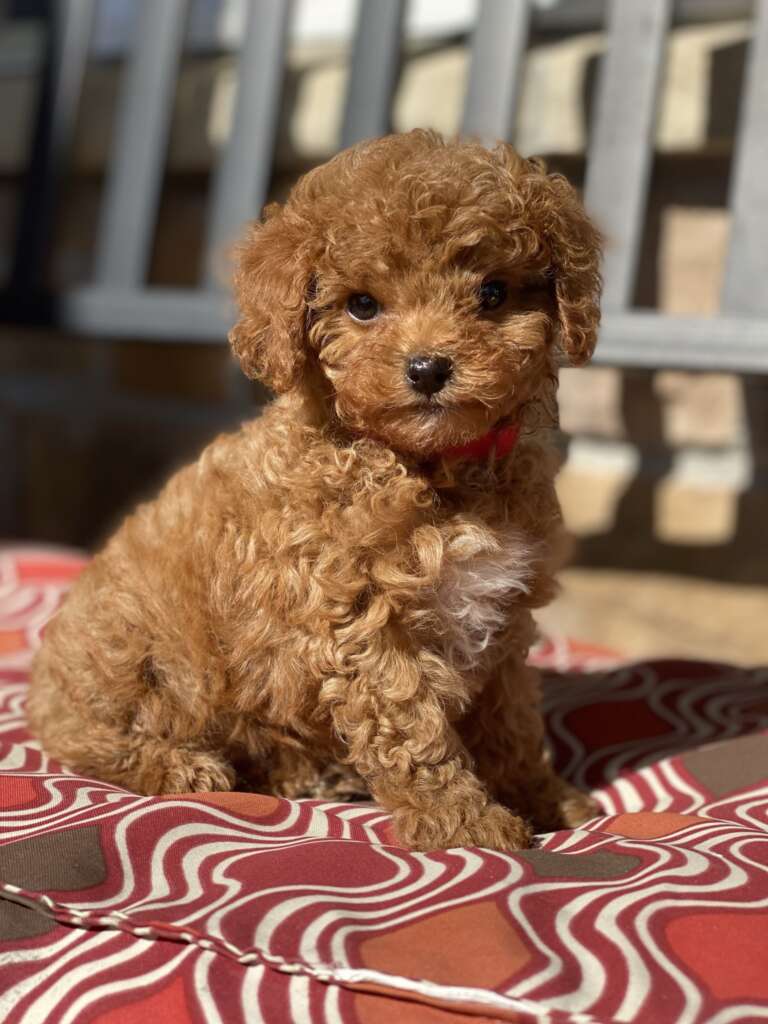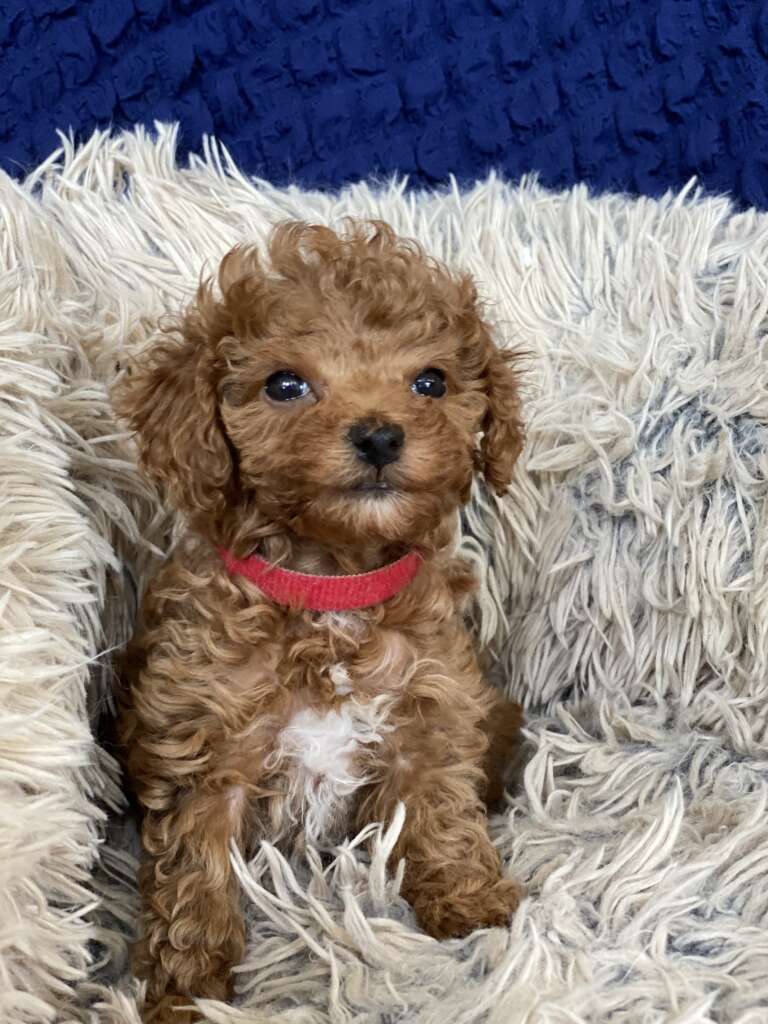 Before placing a deposit be sure you can commit to the estimated pick-up date and understand that you will have to either come to our home in Greencastle, PA or pay for the flight nanny. You will need to fill out a puppy application and read over the puppy care page to have a full understanding of new puppy needs.
Status: Available
Gender: Female
D.O.B: 08/25/2021
Price: $2,900 + Tax
Flight nanny service requires an additional $50 towards Redhead Heaven for taking your puppy to the airport.
Type: Toy
Color: Red with White Spot (Parti)
Estimate Size when fully grown: 5-8
Dam: Tonk
Sire: Blaze
Puppy Estimated Pick Up Date: 11/1/2021
Deposit Amount: $1450
Puppy Information
At three weeks the puppy will be in potty training. She/He will be using multiple techniques such as dog litter(second nature). We are having great success with our program and are very excited. PUPPIES ARE NOT FULLY POTTY TRAINED. This is a great step in the right direction.
 When the puppy turns 8 weeks old and can typically go home if she or he is 2 pounds, he/she will have had Bordetella, 1 NeoPars, and 1 NeoVac. You will have to continue vaccinations with your vet.
Puppy is handled all day long with lots of cuddles, pets, and gentle hands. Starting at 3 weeks old we love to do our weekly grooming sessions which includes bathing, clipping toenails, cleaning ears, and more cuddles.
Puppy comes with Limited AKC paperwork and a Microchip.
Puppy will also have had de-worming medicines.
Puppy will come with a healthy pup letter and fecal test results from our local Greencastle Vet.
Please contact Julia by email for more information to place a deposit.