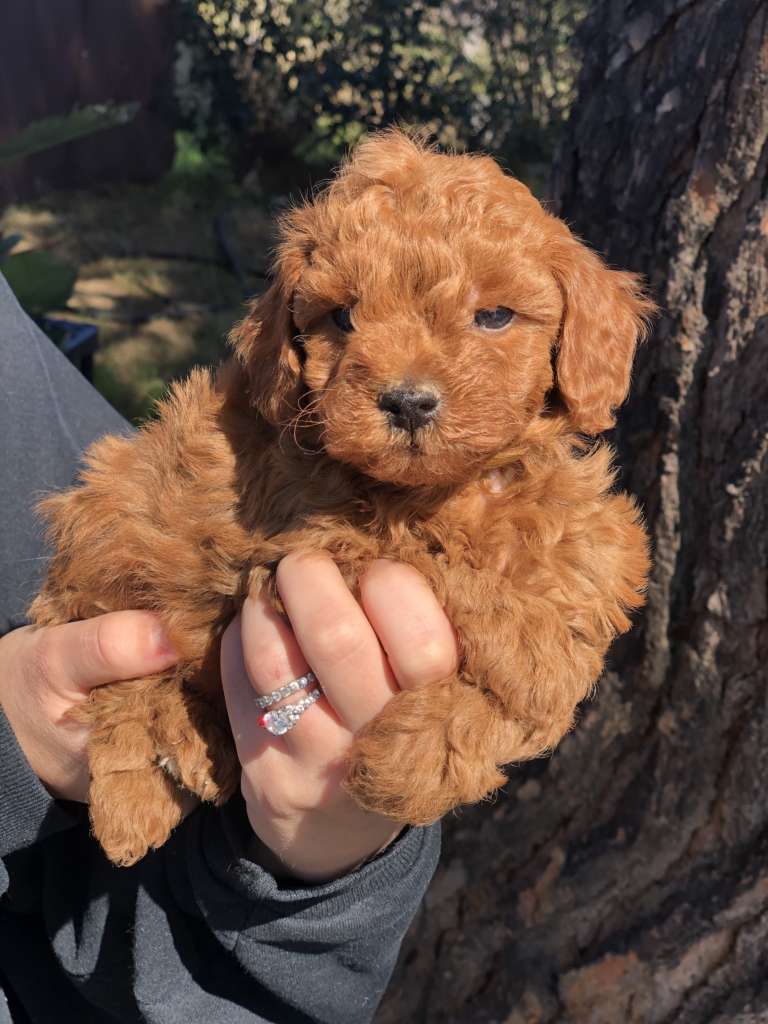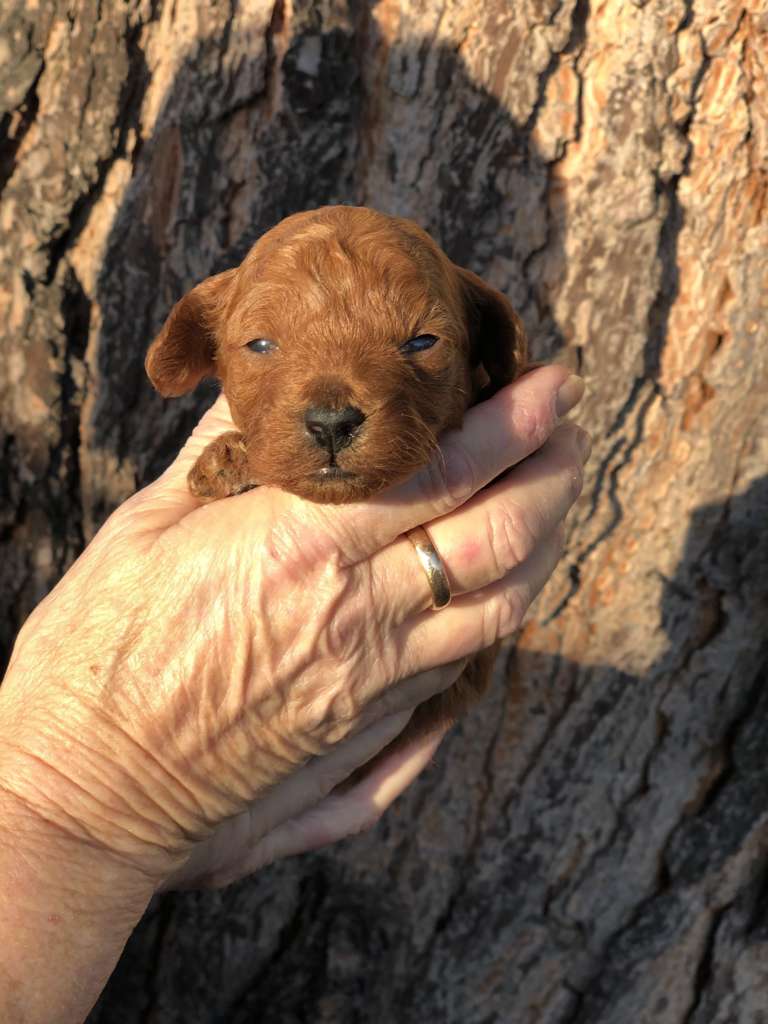 Status: Pending Hold
Gender: Male
D.O.B: 12/24/2019
Price: $2,250 + Tax + Microchip Transfer Fee
Type: Miniture
Color: Red
Estimate Size when fully grown: 9-10
Dam: Jinger
Sire: Casey
Puppy Information (Yellow Collar)
Puppy is currently in potty training. She/He is/will be using multiple techniques such as dog litter(second nature), pad training and using the outdoors. We are have great success and very excited.

When puppy turns 8 weeks old and can typically go home if she or he is 2 pounds, he/she will have had Bordetella, and a 5 in one.
Puppy will also have had several de-worming medicines.

Puppy comes with Microchip

Puppy is handled all day long with lots of cuddles, pets and gentle hands. Starting at 3 weeks old we love to do our weekly grooming sessions which includes bathing, clipping toenails, cleaning ears and more cuddles.
Please contact Julia for more information
7604518654