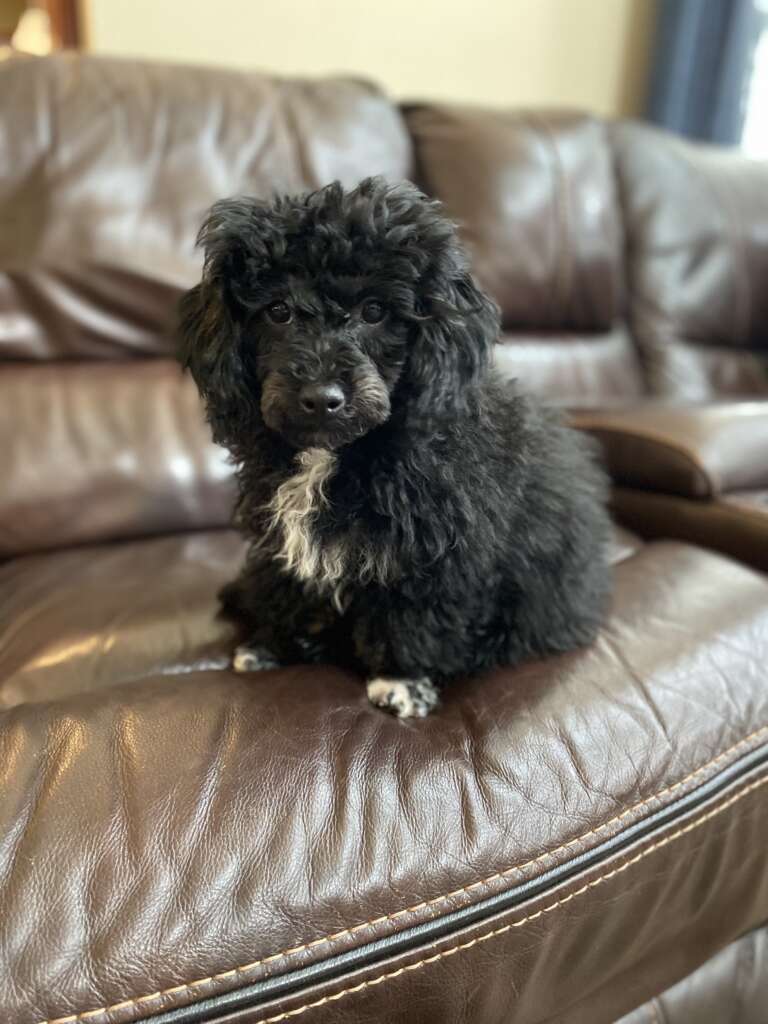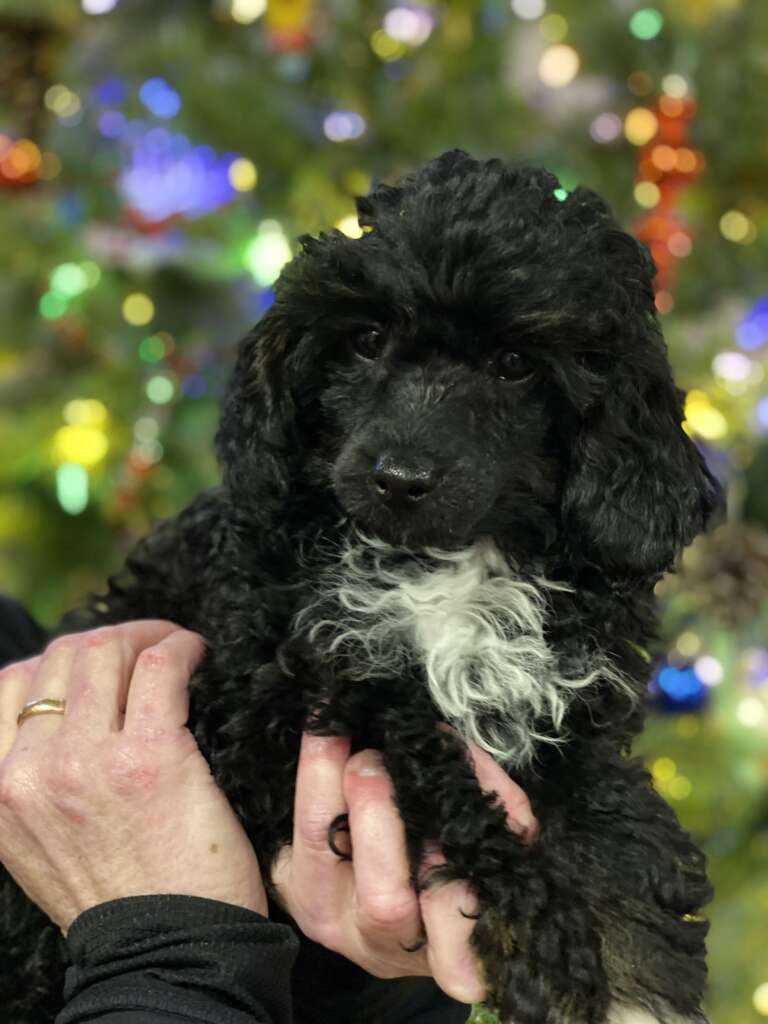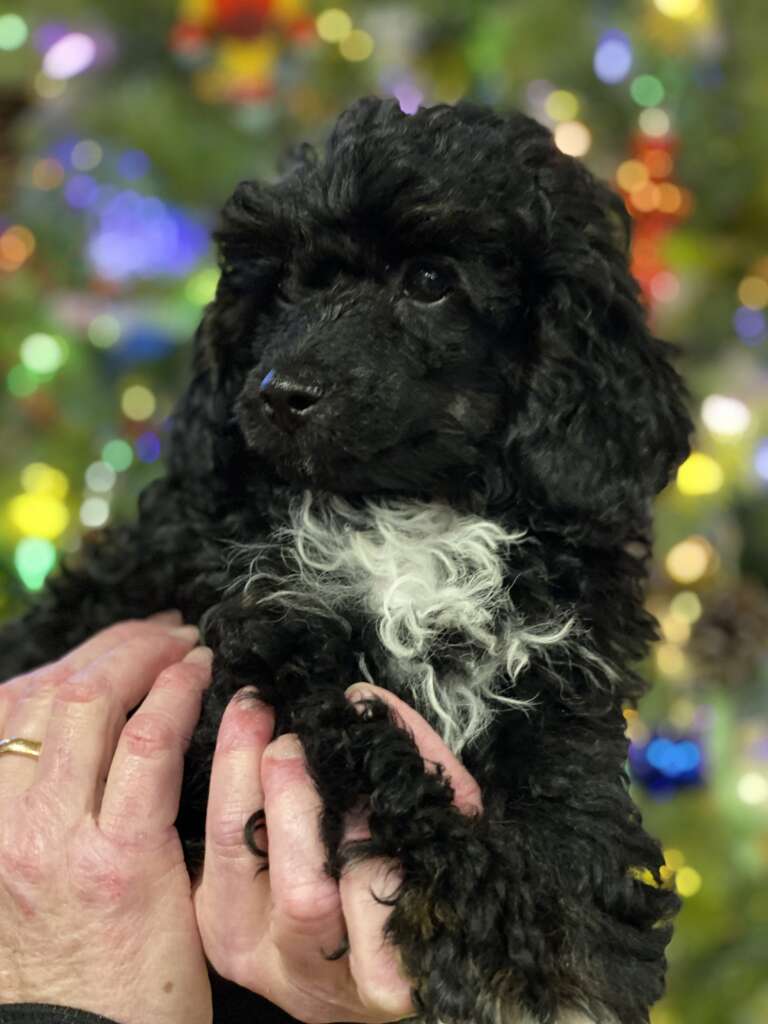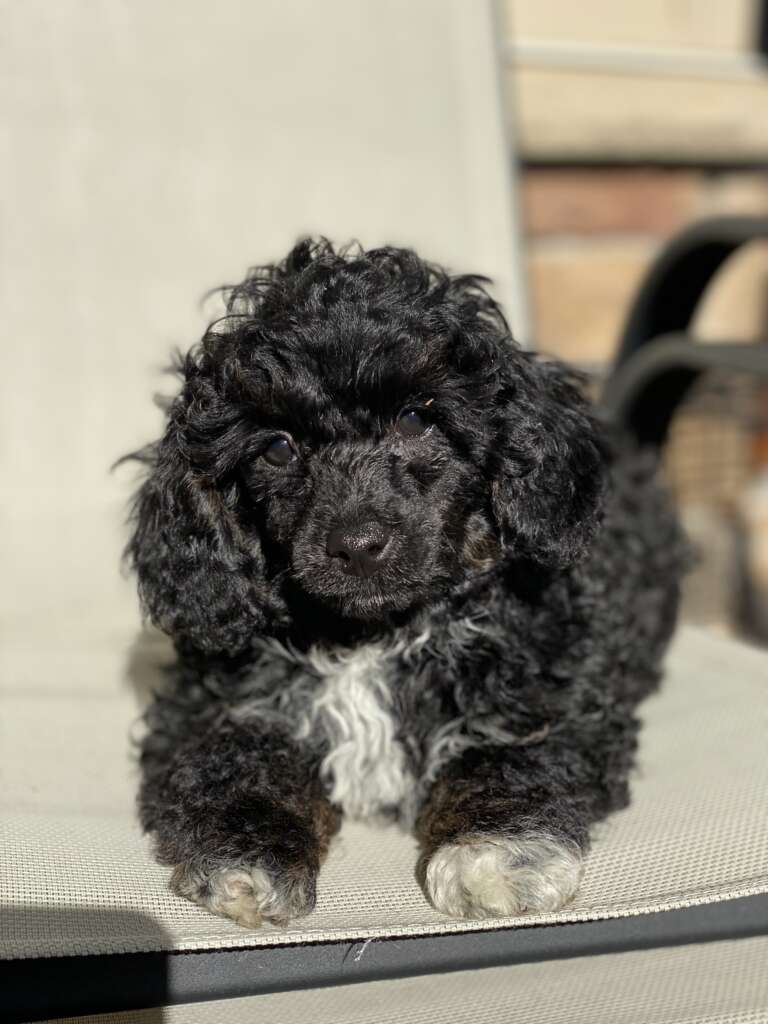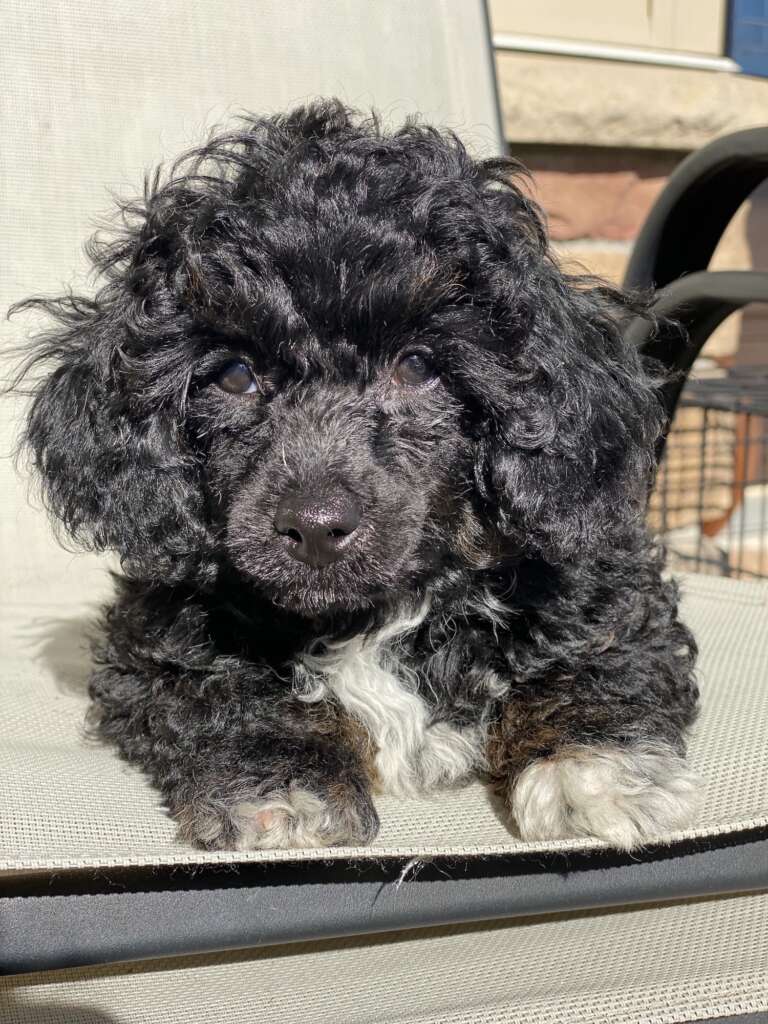 Before placing a deposit be sure you can commit to recieving the puppy quickly and understand that you will have to either come to our home in Greencastle, PA, or pay for the flight nanny. You will need to fill out a puppy application and read over the puppy care page to have a full understanding of new puppy needs.
Status: Available
Gender: Male
D.O.B: 09/02/2021
Price: $2,500 + Tax
Flight nanny service requires an additional $50 towards Redhead Heaven for taking your puppy to the airport.
Type: Miniature
Color: Phantom Black
Estimate Size when fully grown: 7-9 pounds
Dam: Ember
Sire: Spud
Puppy Estimated Pick Up Date: Now
Deposit Amount: 1450
Puppy Information: 
Mr. Jet is the perfect pet! He is ready and eager to find his perfect family.
Loves to be groomed
Happy to get nails trimmed
Learning how to use the dog door
Learning how to fetch balls
Learning how to use stairs
Great lap dog snuggles are his specialty
Loves to play
At three weeks the puppy will be in potty training. She/He will be using multiple techniques such as dog litter(second nature). We have had great success with our program and are very excited. PUPPIES ARE NOT FULLY POTTY TRAINED. This is a great step in the right direction.
 When the puppy turns 8 weeks old and can typically go home if she or he is 2 pounds, he/she will have had Bordetella, 1 NeoPars, and 1 NeoVac. You will have to continue vaccinations with your vet.
Puppy is handled all day long with lots of cuddles, pets, and gentle hands. Starting at 3 weeks old we love to do our weekly grooming sessions which includes bathing, clipping toenails, cleaning ears, and more cuddles.
Puppy comes with Limited AKC paperwork and a Microchip.
Puppy will also have had de-worming medicines.
Puppy will come with a healthy pup letter from our local Greencastle Vet.
Please contact Julia at 501-492-6714 or by email for more information or place a deposit through PayPal.