Welcome to Redhead Heaven Poodles
Puppies Available, Please CLICK HERE to view
Here at Redhead Heaven Poodles we are in love with the Miniature and Toy Red Poodles. Poodles are noted for their intelligence and affectionate personality. Along with these traits the redheads are very intuitive to their owners moods. These wonderful animals rejoice in our good moods and provide comfort in times of sadness.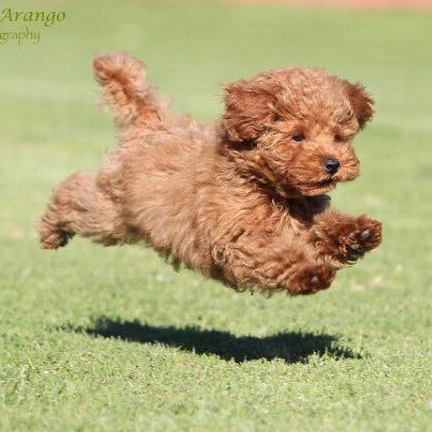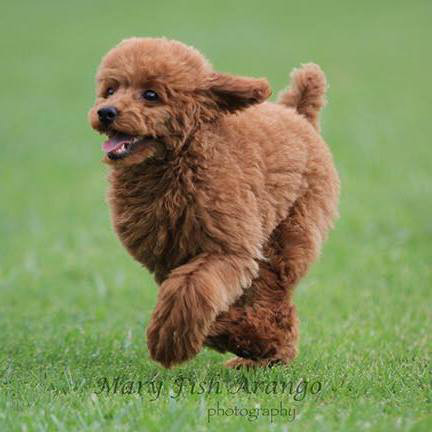 Puppies For Sale
In addition to being a wonderful companion animal our reds and apricots can be used as service animals to those with seizure disorders, blood sugar issues and owners with PTSD. Poodles can be trained to retrieve needed medications, alert owners before specific medical problems become apparent and can provide need support to those who suffer from anxiety in stressful situations.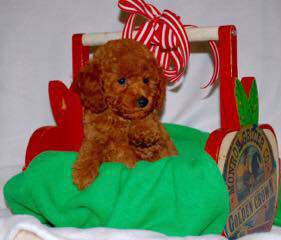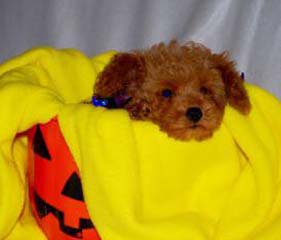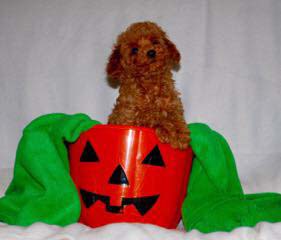 At Redhead Heaven we strive to breed the healthiest puppies that grow into healthy long-lived adults. Our lines can be traced back 20 years and we have 25 years raising and training healthy dogs. As we have proven lines free of common diseases such as Addison Disease, luxating patella, PRA and hip dysplasia we provide a 2-year health guarantee.
We ensure that our lines meet the AKC standards for heath, temperament and confirmation lines. Using these AKC requirements we pick the best breeding stock available. We understand that most people are not looking for a show dog and are looking only for a companion. The rules that we judge our puppies by give the best structural stability and consistent temperament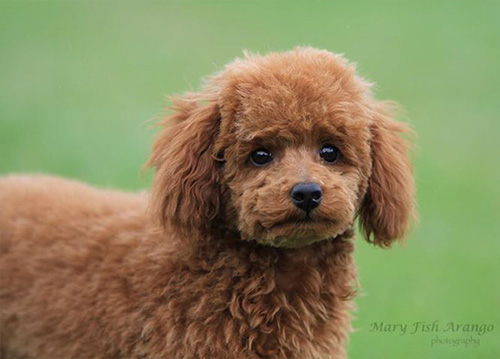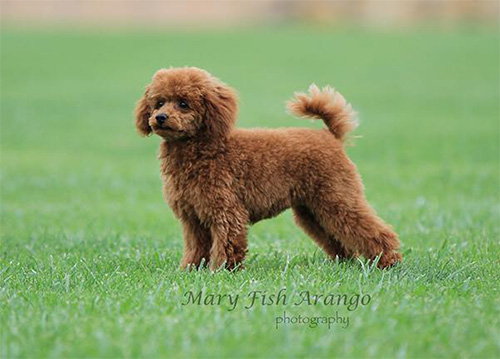 Puppies are on a strict schedule for worming and vaccines to ensure that puppies leaving our home are in the best of health going into yours. We have the puppies examined at 8 weeks of age by our Veterinarian. Puppies can go to their forever families at 10 weeks.
Our poodles range in size from about 6 lbs to 14 lbs. Litters are small and we do a limited amount of breeding per year, so reserving your puppy ahead of time helps to ensure that your requests for size, sex, personality and color are met.
We prefer that you see your puppy in person to insure that you are in love with the puppy you receive. How ever we will ship puppies nationally and internationally.
Call today to reserve your puppy that fell from Heaven!
Puppies Available! Call today!
Julia (760) 814-5619
We Accept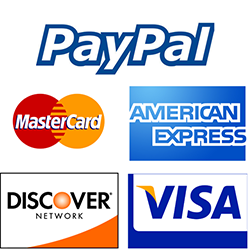 How To Find The Right Poodle Puppy For You
Poodles are one of the most intelligent dog breeds you can have. So if you want to get one of these fine dogs, you need to put some factors into consideration. You shouldn't just step out and pick any Poodle puppy from the breeder. To help you find the perfect Poodle to adopt, here are some factors you must consider.
• Determine what you want in the dog
Each Poodle has its unique personality. For that, you must consider why you want the puppy in the first place. If you need the puppy as a show dog, ask the breeder to help you find the perfect puppy. If it is to keep it as a pet, you should consider the personality, color, and sex of the Poodle. Keep in mind that female poodles are more active and have leadership personality compared to the meek male poodles.
• Evaluate the appearance of the puppy
Poodle pups will come with a shiny coat, and they should also have a tiny round tummy. The tummy should be round, but not bloated. Check that the eyes are oval and bright, with dark pupils. Inspect if there are any mites in the ears or any other bugs in the fur. This helps you to go home with a clean and healthy puppy.
• Decide the size you want
One unique character of the Toy Poodles is that they love hanging around children. If you have kids and toddlers in the house, or if you live in a small apartment, you should consider purchasing a toy poodle. The toy poodles are small enough to carry around and even take with you when traveling. Also, the small poodles can roam in your small apartment without any difficulty.
• Evaluate the interaction level of the pup
You can study how the puppy interacts with his fellow puppies. This way, you will know if it is a puppy that will get along with other pets in the house or not. Also, this helps you find the puppy that matches your personality. If you just want a pet that is not too agile, you wouldn't mind having a meek pup that doesn't interact too much. This will also suit you if you don't have other pets in the house. All in all, keep in mind that poodle is energetic dog breeds that enjoy the owner's attention.
You should also try to interact with the puppy early enough to create a bond between the two of you. If the poodle is less-active, it could mean that he is sick.
Above all, ensure that you find a good poodle breeder to help you find a suitable pup to carry home. If you are in San Diego, consider Red Head Heaven Poodles- Dogs For Sale.
How To Find A Good Toy Poodle Breeder In San Diego
There is a lot to consider if you are in search of a Toy Poodle breeder. Not every breeder is reputable and worth your time. Yes, it can be challenging to settle for a single breeder, but how can you go about it? Here are some ideas to help you locate a reliable Toy Breeder in San Diego;
1. They are transparent
A reputable Toy Poodle breeder will have nothing to hide. If you visit them, they will take you around the facilities, and show you the dogs that they have. If you ask anything, the breeder will openly tell you about it or show it to you if possible. A good dog breeder will never act like they are hiding something.
2. They conduct honest transactions
Even though the main aim of the breeder is to raise puppies for adoption, they will sell them to interested persons. So if you want to purchase a Poodle puppy from the breeder, they will not pressure you to buy it if you don't want. On the contrary, they will advise you on the perfect puppy that will meet your preferences appropriately. A good breeder will always want the puppy to be in good hands and for you to get what you prefer.
3. They guarantee the puppy's health
The breeder should always guarantee the health of the puppy. Ideally, they will promise you a refund or replacement if you find any health defect with the Poodle. A good breeder will guarantee the puppy for some months or weeks, which is reasonable. Regardless of the breeder's guarantee, always ensure that you take the puppy to the vet three to five days after purchasing him.
4. They are knowledgeable
Who would want to deal with a breeder that does not know the breed that they are dealing with? No one. Everybody wants a breeder that knows their dog breed information. If you ask them about the history of the breed, their unique characteristics, or anything else, they must be able to answer. Typically, the breeder should be knowledgeable enough, and also give you relevant tips on how to take care of the Poodle puppy.
5. Always available
If you have a tight schedule over the week, it can be difficult to find a breeder that is only available on the weekdays. Here, you will need to consider finding a breeder that also works on the weekends. That is why a good breeder must always be available to cater to the needs of all the potential customers.
Red Head Heaven Poodles is a reputable and reliable Toy Poodle breeder in San Diego, CA.