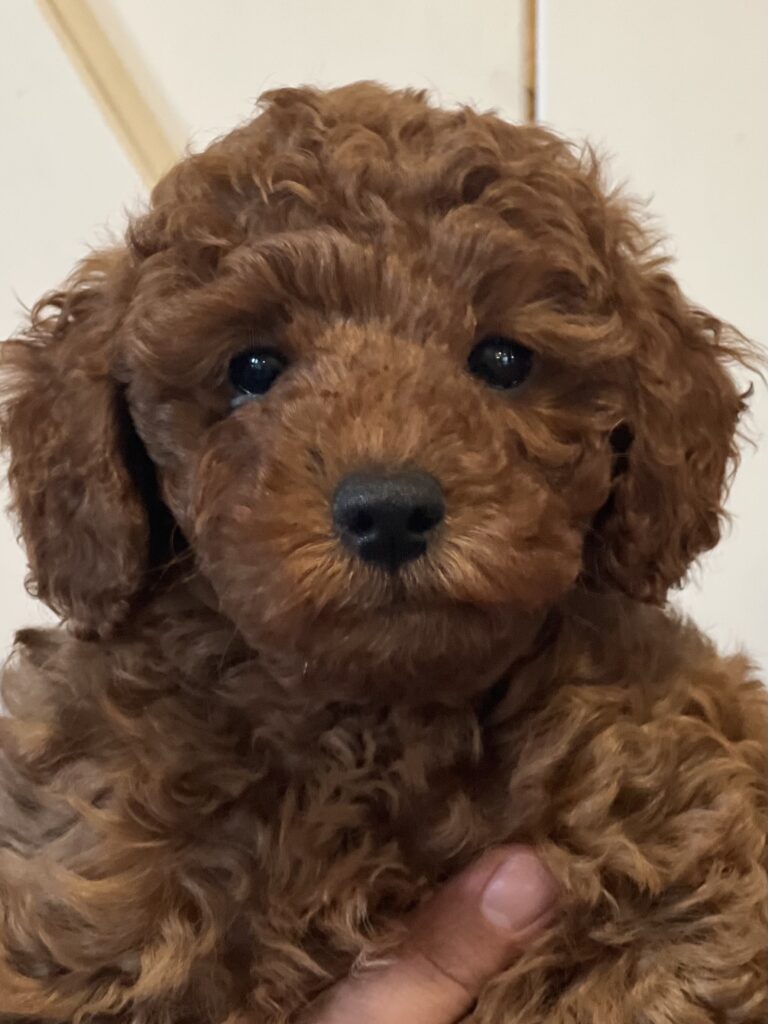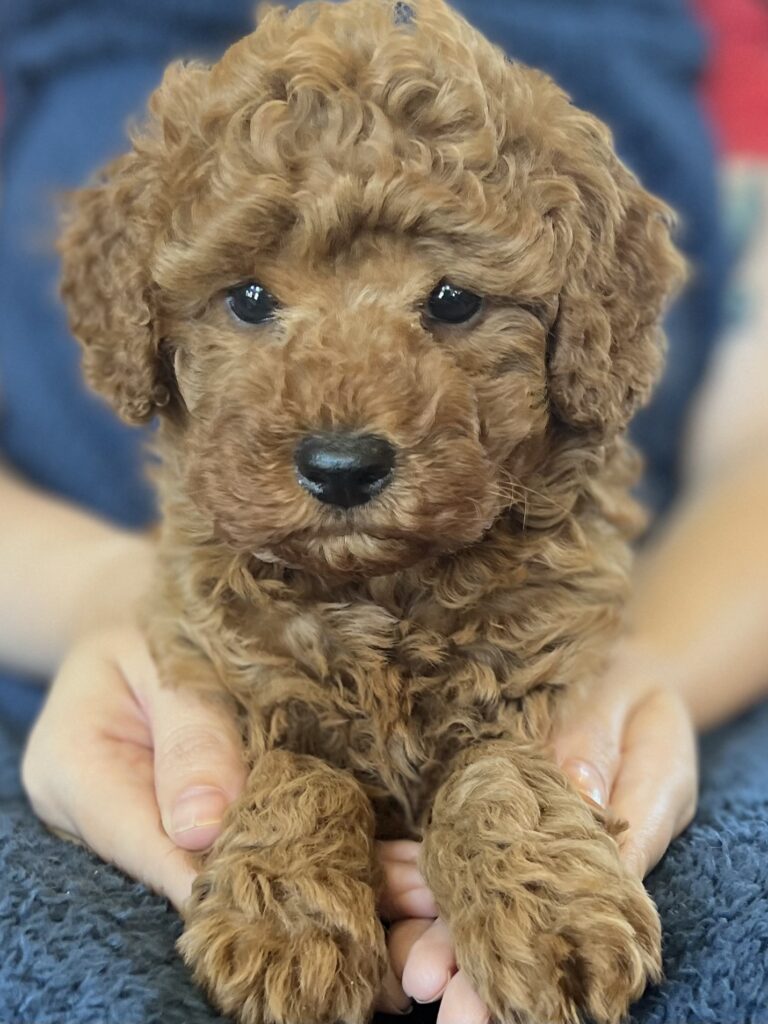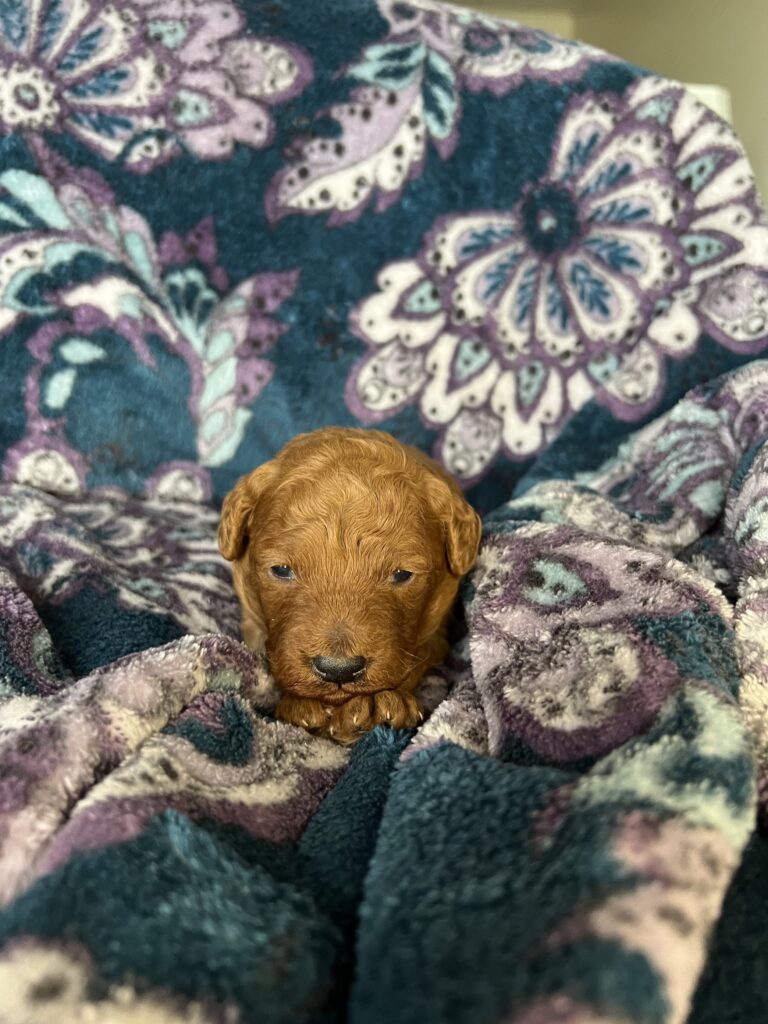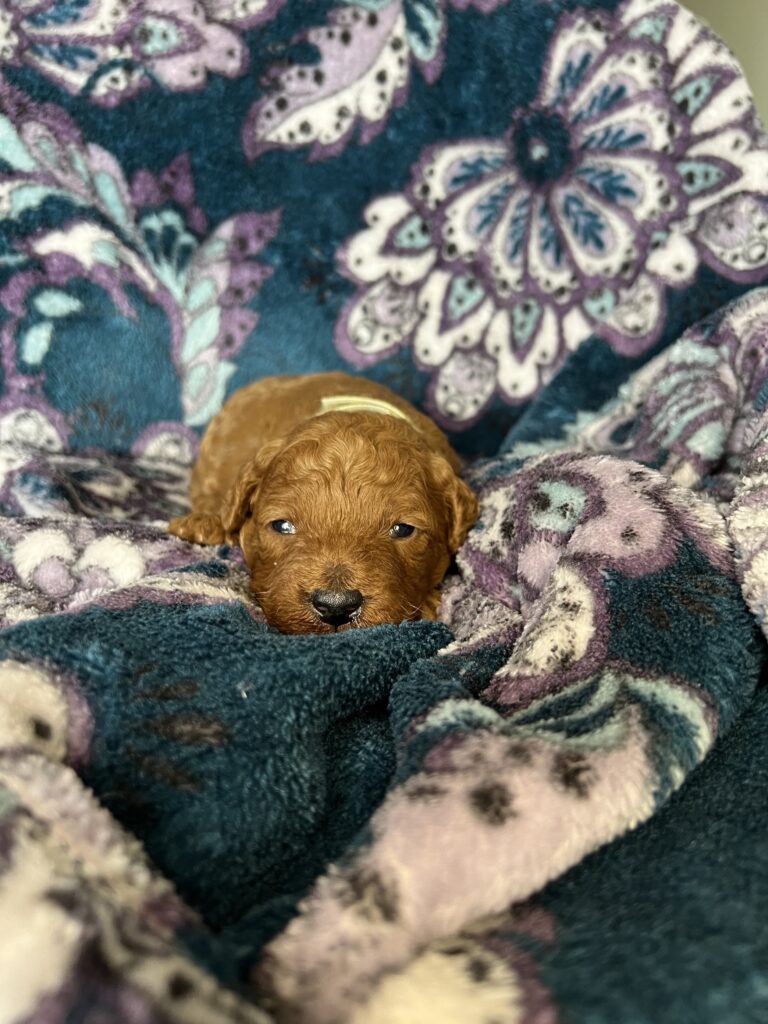 Before placing a deposit be sure you can commit to receiving the puppy quickly and understand that you will have to either come to our home in Bonsall, CA, or pay for all travel costs. Please fill out a puppy application and read over the puppy care page to have a full understanding of new puppy needs
Gender: Male
D.O.B: 03/27/2022
Price: Please call in inquire
Type: Miniature
Color: Red
Estimate Size when fully grown: 8-13 pounds
Dam: Patti
Sire: Blaze
Puppy Estimated Pick Up Date: 5/22/2022
Puppy Information: 
At three weeks the puppy will be in potty training. She/He will be using multiple techniques such as dog litter(second nature). We have had great success with our program and are very excited. PUPPIES ARE NOT FULLY POTTY TRAINED. This is a great step in the right direction.
 When the puppy turns 8 weeks old and can typically go home if she or he is 2 pounds, he/she will have a NeoPar, and a NeoVac. You will have to continue vaccinations with your vet.
Puppy is handled all day long with lots of cuddles, pets, and gentle hands. Starting at 3 weeks old we love to do our weekly grooming sessions which include bathing, clipping toenails, cleaning ears, and more cuddles.
Puppy comes with Limited AKC paperwork and a Microchip.
Puppy will also have had de-worming medicines.
Puppy will come with a healthy pup letter and fecal test results from our local Vet in Fallbrook.